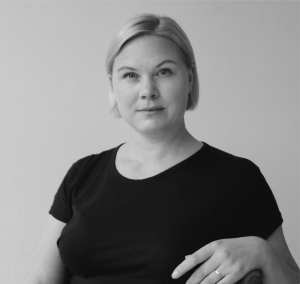 Marianne Bjørnmyr,
nata nel 1986 a Bødo,
vive e lavora a Bødo in Norvegia.
Laureata in fotografia e antropologia sociale presso la Roehampton University, un Master in fotografia presso il London College of Communication (2012). I suoi lavori sono stati esposti a livello nazionale e internazionale, tra cui alla North Norwegian Artists Center (Norvegia 2020), Unseen Photo Festival (Amsterdam 2019), Peckham24 (Londra 2019), Reykjavik Museum of Photography (2016), Kunstquartier Bethanien (Berlino 2016) e Daniel Blau (Londra 2012).
Ha pubblicato vari libri come i recenti "Beneath the Salt", "An Authentic Relation", "Ombre / Echi". In precedenza ha anche partecipato diverse volte all'Esposizione annuale di Stato norvegese e all'Esposizione d'arte della Norvegia settentrionale. In collaborazione con Dan Mariner gestisce NOUA, un Ateliér per la fotografia come arte contemporanea a Bodø in Norvegia.
Marianne Bjørnmyr (*1986) is a Norwegian artist, living and working in Bodø, Norway. Marianne received her MA in Photography from London College of Communication.
Marianne works with research based photography where central themes revolve around photography, authenticity, communication, documentation and evidence. Mainly through analog photography but also casts and objects have recently entered her production, with properties similar to photography through copying and replication. Instead of establishing a certainty, the works often represent a doubt and make us think differently about established facts. Through a phenomenological, index and performative approach, her work dwells on visibility and invisibility, behaviour and chance, science and phenomena.
Marianne, in collaboration with Dan Mariner, runs NOUA in Bodø, Norway – an arena for photography as contemporary art.